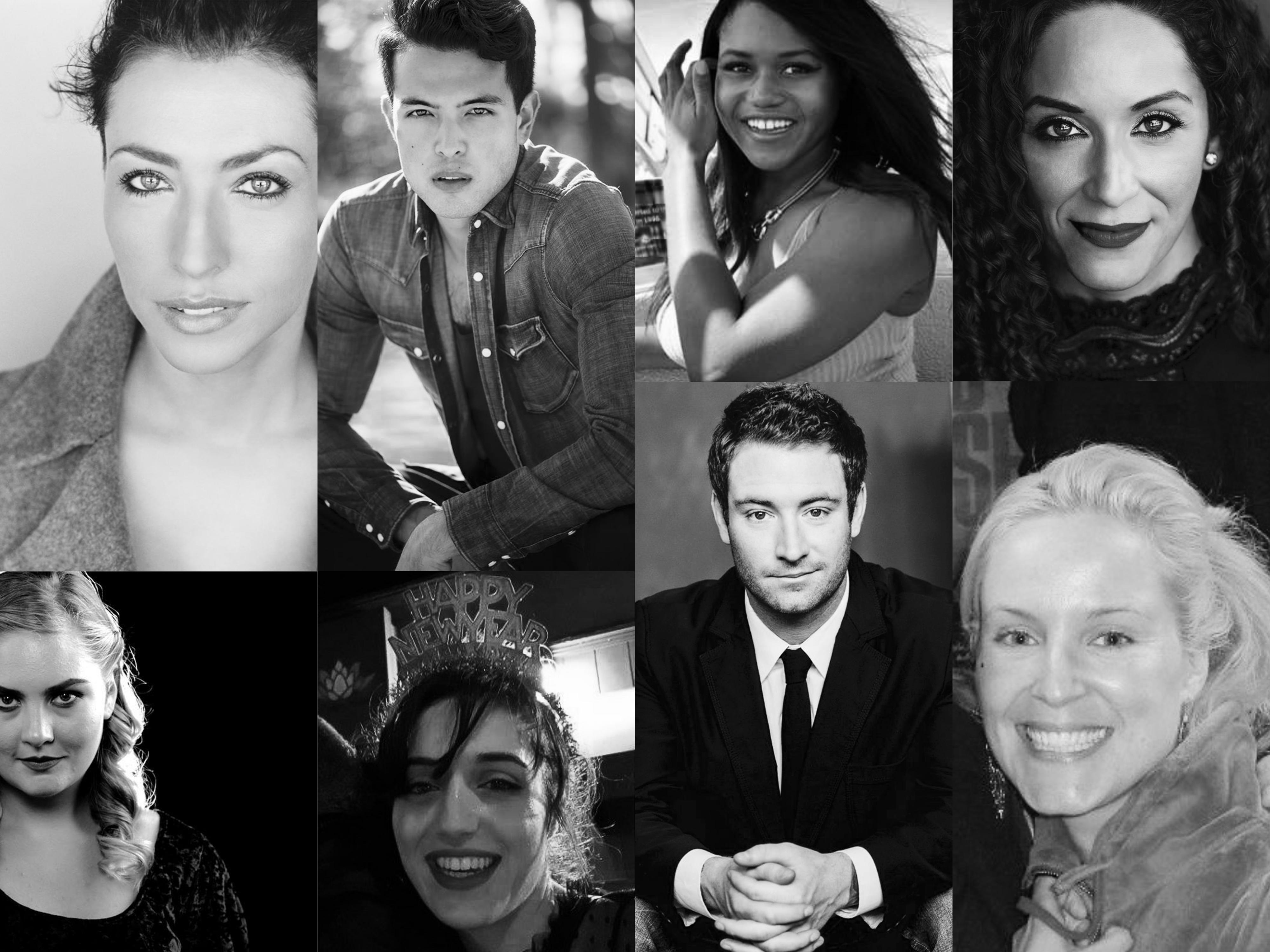 Sandra De Sousa's exotic multi-ethnic looks and stunning talent have helped her become an emerging star.
She was born in London and knew at the tender age of 5 that she wanted to act. After principal roles in many school plays and musicals and whilst studying painting at the Slade School of Fine Art (UCL) she begun work in professional shows at the Bloomsbury theatre, which include major parts in 'Yerma' and 'Caligula'. Whilst performing as Salome in 'Salome' at the Edinburgh Fringe, she won a starring role as Charlotte in her first feature film 'The Prodigal'. Training at the Central School of Speech and Drama, the Poor School and Actors Temple. In 2003, she won the British Finalist category of the 'International Stopping Power' competition and given the prize of training with the renowned Los Angeles-based acting coach Bernard Hiller. This meeting proved to be very influential as she became the founding organiser of his Masterclasses in London and continues to work with him regularly in Los Angeles.
Jahmila Dubuc is a writer and teammember of AVA – All Visions Align's USA branch. She is also a singer and an expert on fashion.
Marei Annis is a German writer, producer and actress and co-founder of the international independent production company "AVA – All Visions Align".

Raised in rural Germany, she soon moved on from local theater productions to bigger stages and a more international approach. She has lived and worked in Berlin and London on various short- and feature film productions – "Your Move (2015)" with Bruce Langley and "Intruder (2018)" with Sandra De Sousa being the most recent successes.

Marei has studied with a variety of international teachers, such as Hollywood coach Bernard Hiller and actress Lisa Peschia. Her fields of expertise also cover dancing and singing, which led her to be recruited by London-based rock band TurboWitch as lead singer in 2016.
Sasha Iov works for Hulu and is a finance specialist joining the AVA – All Visions Align team. She is also one of the writer's on their 2018 webseries.
Matt Aaron Lucas is an actor known for his work on Death Dream.
Emilia Lindgren was born in Sweden and grew up in Stockholm until the age of 19 when she moved to Los Angeles. She has always had a great passion for fairytales, stories and books since she was a little girl. She began screen writing in her early 20s and that has been a passion and a hobby alongside her prolific career as an entertainer (singer, comedian, model, dancer, celebrity impersonator, tribute artist and professional princess) which spanned 18 years. 12 years ago Emilia started her entertainment company Giggle Factory which has since become one of LA's top children's event companies. Emilia has also been hosting a bi-weekly film club in her home for the last 10 years where members are encouraged to bring obscure, foreign, old and strange films not readily available to the public. Her favorite film is: The Black Stallion (1982).